Our story
About us
Since 1996, we have been on the go, revelling in helping clients of all sectors and sizes maximize their potential for over two decades. Our founders' vision was to create a business environment where companies can focus more on making the world a better place, while Falcon takes care of the technical obstacles.
Alongside pursuing this goal, we have also established a caring and nurturing work environment, placing great emphasis on the wellbeing and development of our colleagues. People have always been at the core of everything we do, and we take great pride in the long-lasting relationships we have built with our employees and partners.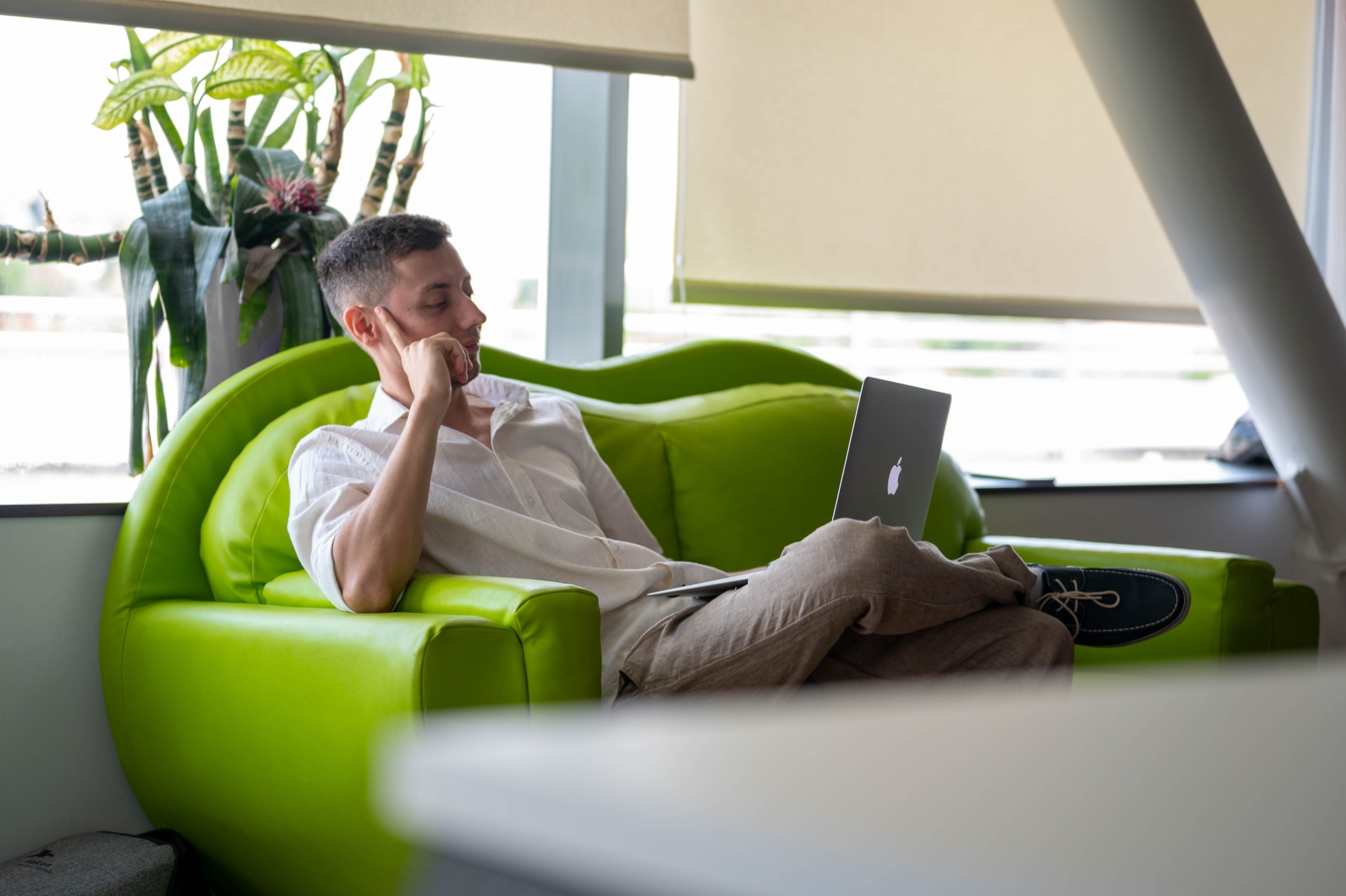 Wondering why we
went with Falcon?
Nobody really knows, but doesn't it sound a bit dashing? Over time, though, we realized it fits us like a glove. Similar to a falcon, we're ambitious, have high aspirations, and cherish our freedom more than anything. We're fearless. We enjoy a good challenge, and what's more, we know how to steer it in the right direction.
Falcon was born in a small apartment in Iasi, Romania.

We established our core specialty, Microsoft Dynamics 365, formerly known as Dynamics AX.

We moved for the very first time into an office building. Our collaboration with the Faculty of Economics and Business Administration (FEBA) began. We welcomed our first graduate from FEBA into the team.

We set up a second specialty: web development. Additionally, we changed locations once again and moved into a more welcoming and friendly villa on the city's outskirts.

We finally set on IDEO, the place we now call home

The management expanded and welcomed a new shareholder. The AI&ML department was established.

The design speciality was added to our product portfolio and took off with one project.

Falcon got its first in-house rebrand with a big platform update and new visuals. Automation testing became part of our service offering.
MEET THE FALCONERS
We are a team of developers, designers, and other product specialists who are here to empower you to reach your full potential through innovative digital products. Psst! Keep it a secret, but we like to think of ourselves as a bunch of enthusiastic and creative kids who play around with adult technology.
Carmen

Marius
Florina
Alina

Ana
Beatrice
Georgiana

Andrei
Bogdan
Catalina

Cristinel
Estera
Georgiana

Iolanda
Maria
Nicoleta

Petronela
Adina
Ana Maria

Catalina
Florin
Ioana

Raluca
Alma
Alina
Bogdan

Adelin
Adrian
Andrei

Catalin
Diana
Gabriel

Iulia
Marin
Vlad

Victor
Claudiu
Codrin

Denisa
Teo
Valentina

Dan-Cristian
Vladut
Cristina

Mădălin
Arina
Razvan

Vladimir
Cosmin
Raluca
Andra

Carla
Cristina
Dan

Malina
Vasile

Mihai
Alexandra
Angelo

Alex
Paul
Catalina

Valeria
Alina
Roxana
Vasile

Bogdan
Carmen
Marius

Florina
Mihai
Adelin

Alexandra
Alina
Ana

Angelo
Beatrice
Adrian

Alex
Georgiana
Andra

Andrei
Andrei
Bogdan

Carla
Catalin
Catalina

Catalina
Cristina
Cristinel

Dan
Diana
Estera

Gabriel
Georgiana
Iolanda

Iulia
Maria
Marin

Vlad
Nicoleta
Petronela

Valeria
Victor
Adina

Alina
Ana Maria
Catalina

Claudiu
Codrin
Denisa

Florin
Malina
Paul

Roxana
Teo
Valentina

Dan-Cristian
Vladut
Ioana

Raluca
Cristina
Mădălin

Arina
Alma
Razvan

Alina
Vladimir
Cosmin

Raluca
OUR CORE VALUES
01

We're creative challenge-takers and innovators

We love getting out of our comfort zones and redrawing our boundaries. We are risk-takers and getting our hands dirty with your daring ideas doesn't scare us. If you share a similar mindset, we might be just the perfect match!

02

We build long-lasting and genuine partnerships

We always take a people-first approach. Working with us means more than a business partnership. We welcome you into the team as we would with a new colleague and do our best to understand you on a deeper level. We aim to build trust and, most importantly, a relationship that goes beyond a professional agreement.

03

We go the extra mile to cater to your needs

We're the type of people who give our all when picking up a new project. We take the time to understand your business and find the best solution to your problem. We also go above and beyond to satisfy even the most particular requirements, meaning we can adjust the product as many times as required and even learn how to incorporate new technologies.

04

We take an outward-looking and adaptable approach

We understand the limitations and risks faced by many companies, both pre and post-purchase. Therefore, we strive to offer truly custom solutions aimed at addressing all of your concerns and ensuring a smooth journey. In addition, flexibility is one of the core values we take the most pride in. We can adapt throughout the entire process to make sure we cater to your needs, even if they change at any point during our collaboration.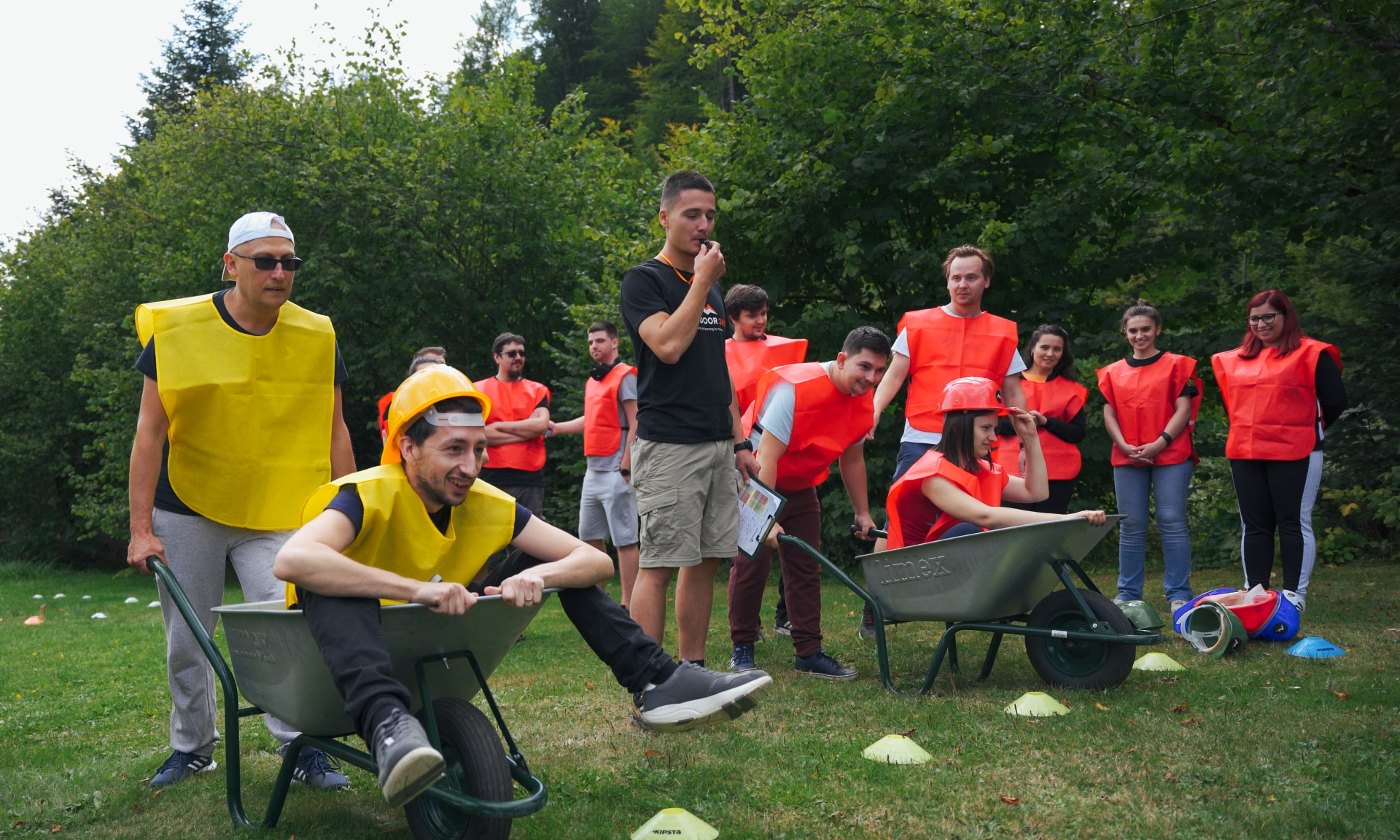 We also love the local community
Because we also care about the people outside of Falcon, we're constantly on the lookout for opportunities to contribute to the greater good of the community and invest in the city we call home. One of our most successful initiatives is the sponsorship of a student lab at the Al. I. Cuza University of Iasi. Over the years, we have welcomed many undergraduate and postgraduate students to start their professional journeys at Falcon. Therefore, we decided that one of the best ways to show them how much we care about their education and personal growth was to invest in better lab facilities they could use on a regular basis.
We also enjoy taking part in and funding all sorts of events and workshops for students. From seminars on web development and ERP tools to activities meant to encourage self-development, the Falcon team is always ready to support and invest in the youth. Additionally, we regularly organize internal fundraising food fairs where all donations are redirected to social causes in our hometown. We look forward to getting involved in even more projects for a better tomorrow, so why not join us and do some good together?
WHAT WE'RE GOOD AT
CLIENT TRAINING &
DOCUMENTATION

FUNCTIONAL &
TECHNICAL CONSULTING
DEVELOPMENT

INTEGRATION

END-TO-END
ROLLOUT
Our Work
Flick through some
of our favourite projects.

Tester Grup Case Study

Over the course of almost 28 years, Tester Grup has proven to be a strong market leader, constantly expanding their product portfolio with new divisions, often contrary to market trends. They required a website to unify all of their sub-brands under one umbrella.

Flick through some
of our favourite projects.

Growteq Case Study

Growteq is an information technology company located in The Netherlands, specialising in CRM, Process Optimization and Business Intelligence. The final goal was to build a highly efficient application as well as, revamp the entire design to fit the desired brand identity.

Flick through some
of our favourite projects.

To-Increase Case Study

To-Increase is a global SaaS provider that offers ISV solutions across multiple Microsoft D365 business applications, excelling at innovation over the years. Our collaboration is ongoing and thus far, we have been able to build and upgrade together various D365-based solutions.